The Adaptive Actor Workshops
Home Programs & Curriculum Calendar/Current Workshops Faculty Production Facilities F.A.Q. & Contact Information Links
---
About The Acting School of South Florida
Thank you for establishing a place where actors can come and hone their skills and leave knowing they have met an extended family. Acting is not something that I dream about anymore...it is something I am living out everyday of my life.

Wendolynn Mateo













I like the way Michael answers a question in a clear and direct way and the way we started off with simple scenario and have made steady progress since. I feel myself evolving as a actor. After every class, I walk away with something new to think about, but I never feel overwhelmed. Todd is brilliant as an instructor and is a consummate professional. Sara is very passionate about acting and I love that. She is so good with pointing out the little things. I am learning so much. Again thank you for everything..

Horatio Tihanyi




I looked around and found that The Acting School of South Florida was the only program in South Florida offering a complete conservatory approach to acting. These two years of training have been invaluable to me.

Doug Willford












I really appreciate the feedback throughout the classes on things that I did well on and things that I needed to work on. . . it has opened up a new chapter in my life for me. I am really glad that I came. I found the classes to be very fulfilling and very fun. I went to this class just to see if I would like acting and to see where it takes me; and I left the class not caring where it takes me. I love acting; I will keep doing things that make me happy. If this is what I'm supposed to be doing, it will happen. Don't let fear stop you from moving forward. If youre thinking about it, just do it!

Cheryn Class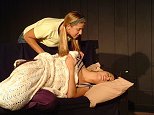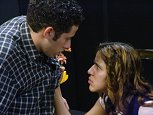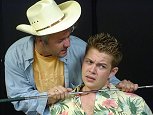 Founded by the former Director of Training of The Acting Studio and The Actors' Conservatory ~ Hollywood, Florida,
The Acting School continues a tradition of providing quality training for the professional actor.
The philosophy of "Training First" is the fundamental principle underlying all the classes at The Acting School.
Our name reflects a basic, no nonsense approach to the process of acting. The key words of; discipline, commitment and persistence inspire students to expand their skills in an environment of exploration and discovery.
Working Professionals Present First Hand Knowledge and Experience. The Acting School's Team Approach of Component Training offers the Actor an Adaptable Means to learning Process and Technique.
It is the Mission of The Acting School of South Florida to:
Foster an environment of exploration, passion and growth through the implementation of intensive training programs.
Provide an experienced, professional faculty to teach, evaluate and advise students in various disciplines.
Maintain a student body which demonstrates the desire to succeed.
What is Adaptive Acting?
Adaptive \A*dapt"ive\, a.
1. Suited, given, or tending, to adaptation; characterized by adaptation; capable of adapting.

Adapt \A*dapt\ v.
1: make fit for, or change to suit a new purpose.
2: adapt or conform oneself to new or different conditions.
The actor must make active & specific choices that have an effect upon the imaginary relationship
and must adapt to the changing circumstances, moment to moment.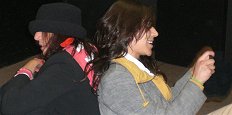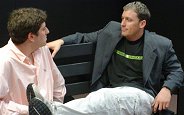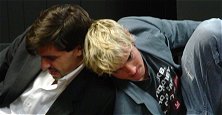 I cannot say enough about the tools I acquired such as Discipline, Professionalism, Teamwork and the drive and eagerness to maintain an incredible work ethic at all times. . . The Acting School knows how to help you realize your dream...Let them do it.


Vaughn-Rian St. James















Through continued course work at the school, I am able to practice and keep my skill level challenged. I truly appreciate the forum of The Acting School where I have on going support to develop in the process of being an actor.


JoAnn Tiberio










Without the foundation that I received from the incredible instructors at the Acting School of South Florida, I never would have been able to get to that next level that we are all searching for. The training that I received from Michael Gioia, Miriam Kulick, and Kim St. Leon, enabled me to be accepted into the advanced program at the T. Schreiber Studio, one of the top acting schools in New York, where I continued my studies with Lynn Singer. If you are going to study in South Florida, the only school is...The Acting School.

Christopher Kauffmann





There is a high degree of integrity practiced at The Acting School, where the teachers are first rate, and I still find it invaluable in maintaining a preparedness for acting.

Mellicent Wauters














---
Home Programs & Curriculum Calendar/Current Workshops Faculty Production Facilities F.A.Q. & Contact Information Links